Events
Crane Day
Started on February 15, 2001, Crane Day is one of the newer traditions around Hanszen. During the construction of new Wiess, one of the cranes became unstable and perilously loomed over Hanszen New Section. All of the students immediately evacuated, but rather than going to class, they brought out a keg and decided to throw a party. Hanszenites uphold this tradition with an all-day celebration.
Mardi Gras
Hanszen's biggest public party is Mardi Gras. Strangely, this party used to be held in the fall semester, until it was moved to March to coincide with the New Orleans celebration. Complete with beads, beignets, lights, and a midnight dance contest, Hanszen transforms into New Orleans for the night.
Float the Keg
Every year, Hanszen sets aside money to fund your most extravagant ideas in a bracket-style tournament called Float the Keg. As the name implies, a keg is purchased and placed in the Upper Commons (for those of age, of course), while during the last Cabinet before Changeover, Hanszenites gather and decide which ideas to bring to life. Float the Keg has funded tings like our trampoline, a feast of cake pops, and even camel ries for the whole college.
And more...
There is simply not enough room on this website to describe all of our awesome events Hanszen throws every year! Hanszen also does events like Galveston trips, ice skating, light saber battles, Deathball (commons dodgeball), Mr. Hanszen (a male pageant), concerts, and college nights.
Hanszen also loves funding new events, and these can be created by anyone! Hanszen has an Activities Fund, so any Hanszenite with an event idea can get money from Cabinet to throw study breaks and events for the college.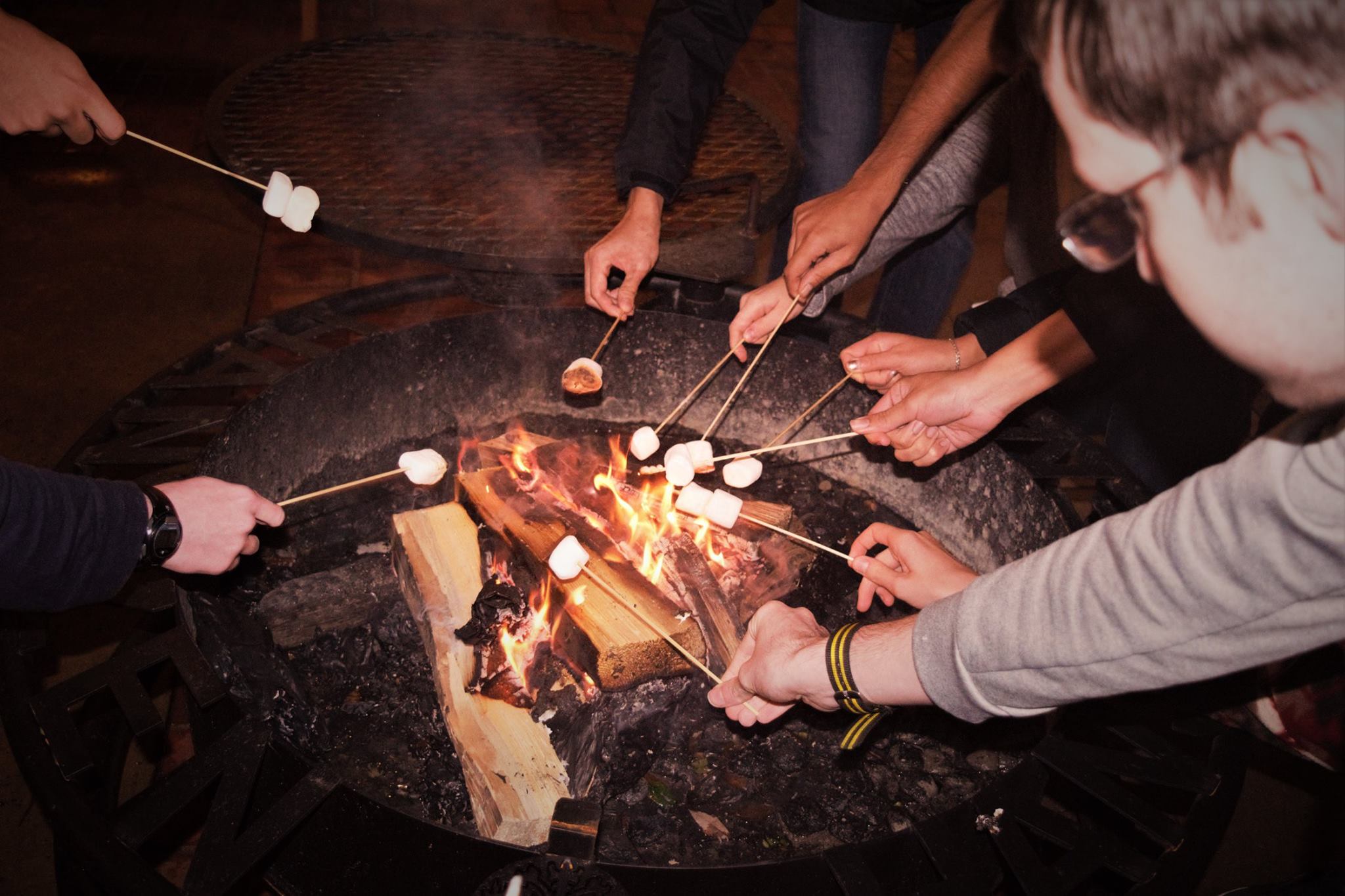 More Photos on Hanszen History Page »